Building your reputation beyond the delivery.
The ANC delivery experience is not just about the journey from warehouse to home.
Unlike regular delivery companies, we provide services beyond the front door. The ANC team that deliver your product can also install and/or assemble it for your customer.
It's amazing how much of an impact this can have on your customer's delivery experience – and your brand reputation.
"Clone those installers! They went over and above… I don't need any more appliances, but I feel like buying something just to experience that level of customer service again! #rarity old fashioned professionalism. Thank you."
All part of your customer's Last Mile experience
Assembly and delivery have been part of the ANC customer experience since 2016.
A growing number of Australian's are now choosing retailers because they provide this convenient service. And no-one understands it better than us.
We have learnt and evolved the service over the years to:
deliver
assemble
install
remove and recycle packaging
recycle old comparable products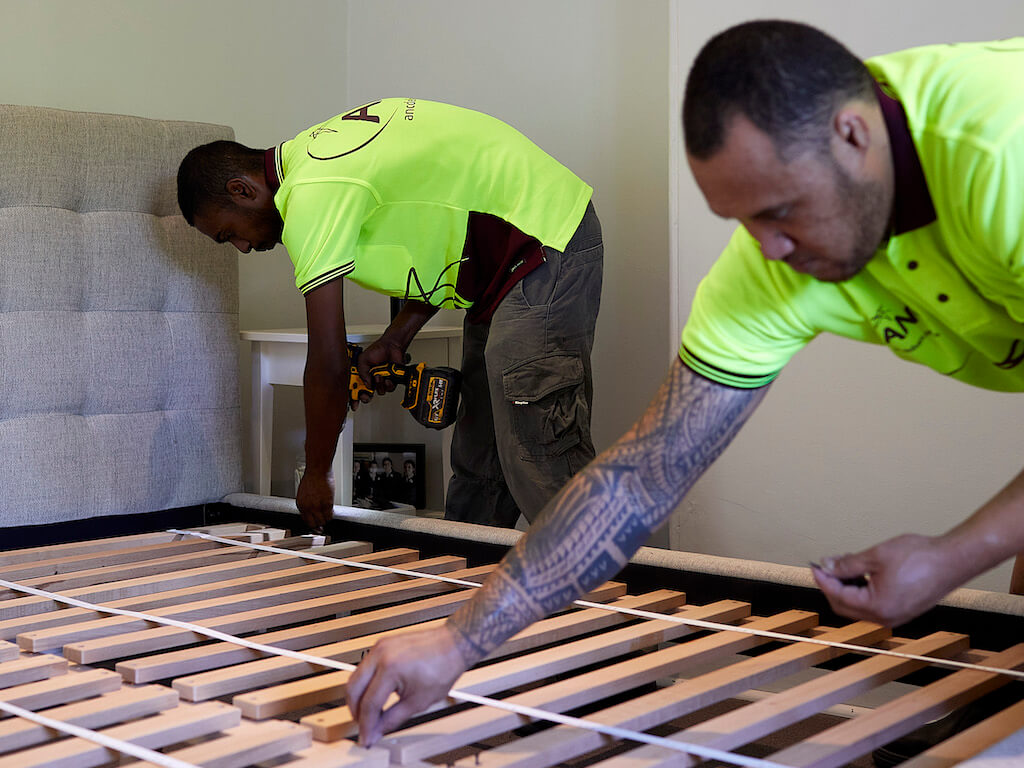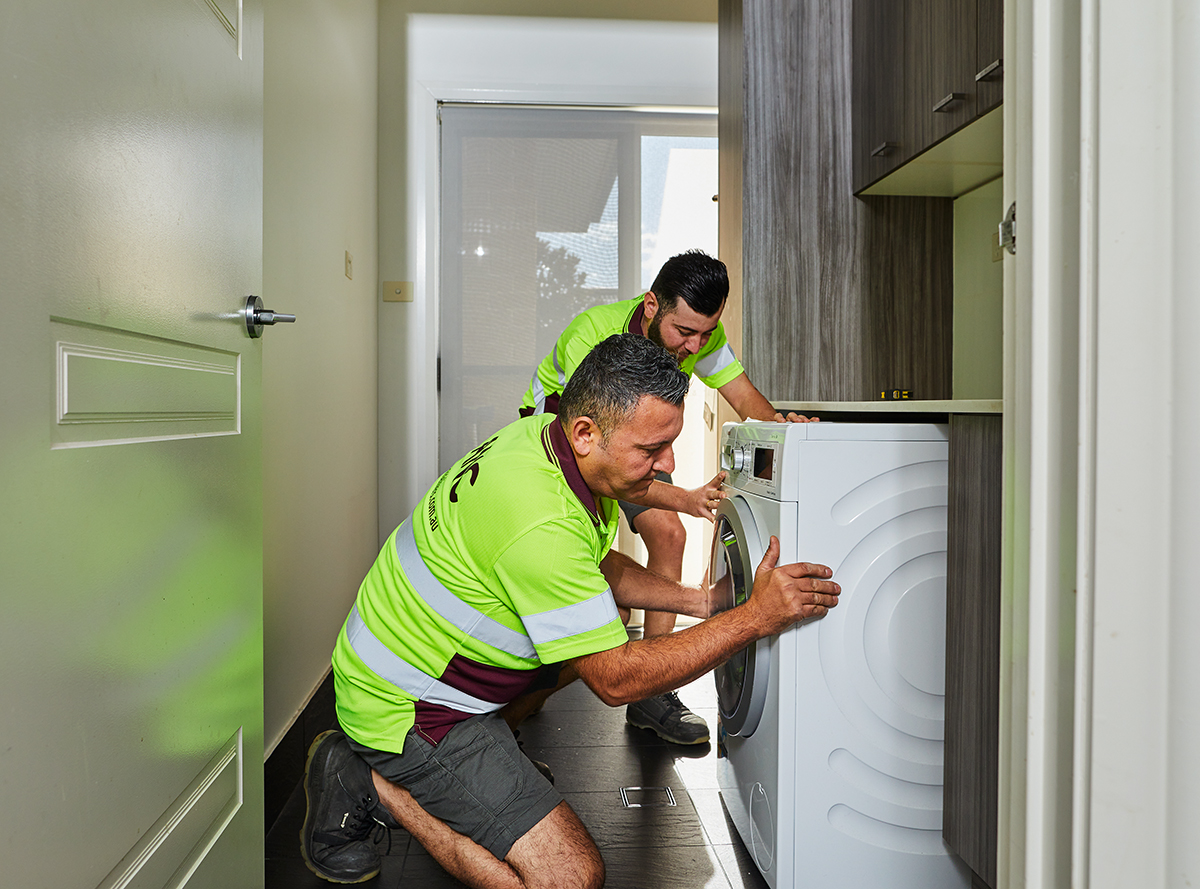 Your customers will enjoy:
a complete solution from warehouse to ready-to-use at home
human connection at the doorstep.
Your business will benefit from a delivery team backed by:
an investment in world-class training
assembly phone support and tooling
a commitment to providing exceptional customer experiences.
"Very polite staff, installed everything and took all the rubbish away."
"The two people who delivered and installed the dishwasher were courteous, careful and efficient. They are great ambassadors for your business."
Australia's biggest retailers are already benefiting
We provide this unique service to some of Australia's leading retail brands such as Miele, Williams Sonoma, JB Hi-Fi, The Good Guys and Barbeques Galore.
Your dedicated fleet drivers can set up anything in your customer's home – from assembling a barbeque to installing washing machines, clothes dryers and full integrated dishwashers.
Another Customer thrilled with this service
"I just wanted to place on record my appreciation for the wonderful delivery and installation service that was provided by your Miele delivery and installation team. Nothing was too much trouble for when it came to the installation of my new Miele dishwasher and the removal of my 15-year old machine. First class job!"
Build your reputation beyond the delivery.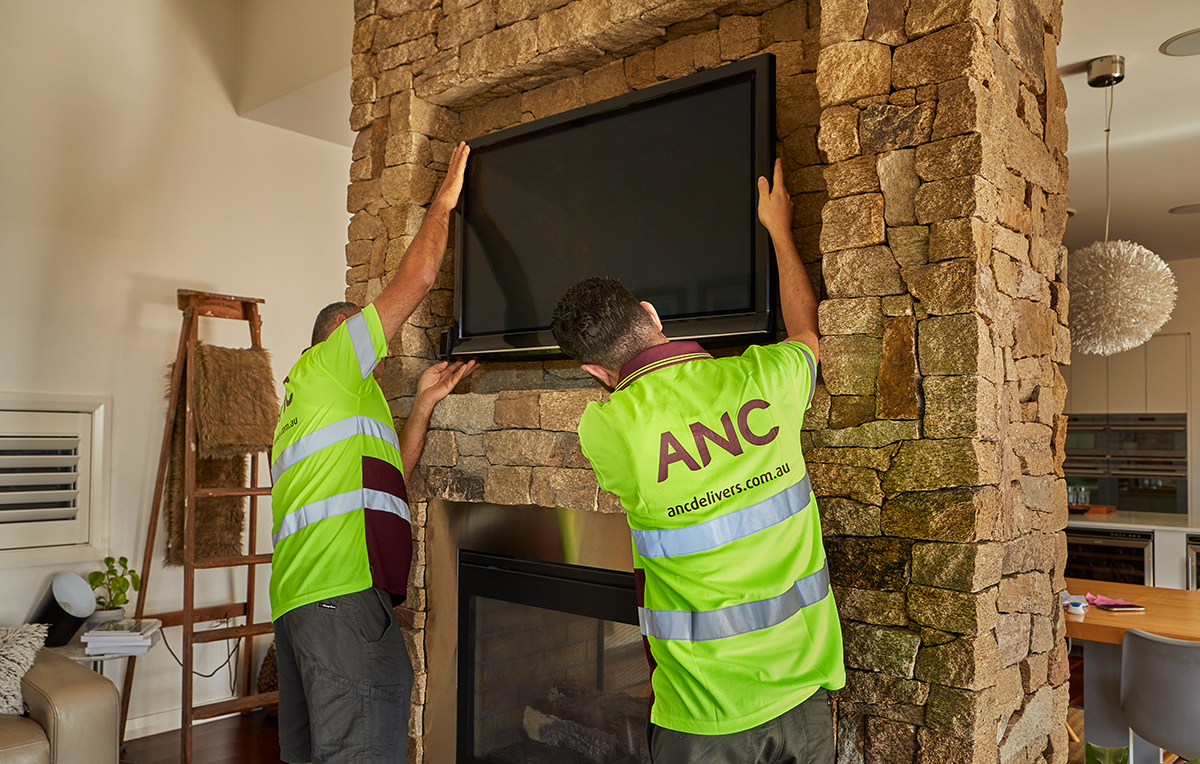 Contact our Team to discuss your
assembly and installation solutions

last mile
We deliver to retail customers on behalf of some of Australia's biggest retail and ecommerce brands. We're not afraid of upstream integration in the fulfilment process to maximise efficiency, experience and repeat purchase.

customer experience
Everything we do is about creating world class customer experiences when we deliver your products to the customer's door. We don't just take care of the last mile; we go the extra mile.

sustainability
We're proud of our history, but our future is electric! We'll show you how our commitment to fleet conversion, recycling and zero emission delivery can help you achieve your sustainability goals.

technology
Great CX wouldn't be possible without the right technology. Our technology investments are all about keeping you informed, our drivers on time, and your customers happy.