Strategic Transport Solutions
Strategic Transport Solutions
Clients love our 'off-road' expertise too
Delivering extraordinary experiences goes beyond the premier services our drivers provide on the road. The ANC team helps clients get the best out of their entire distribution process.
Being able to use smart transport strategies to support and enhance our delivery team service is part of the reason big, busy and successful companies partner with us.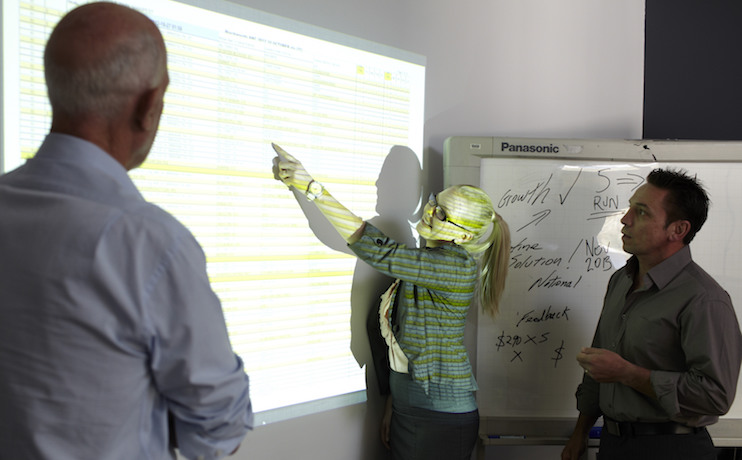 Our 4 strategic transport solutions
1. Strategic transport plans for clients
We want every client relationship to be a strong, long-term mutually beneficial partnership. So before ANC start working with a new partner, we need to ask:
Can we add real value to a client as their distribution service partner?
Are we are the right fit for each other?
We'll invest a lot of time and expertise into deeply understanding:
the client's business
the real problems that need solving
the true costs and inefficiency of their distribution processes
other important data that can help us help the client.
If we believe the client will benefit from a partnership with ANC, we'll present a strategic plan for a completely tailored transport solution.
2. Ongoing 'health checks'
In our complex, ever-changing industry, regular reviews are important. So, every quarter we'll sit down with each client to look closely at:
Are we on track and moving towards the agreed plan?
Is the client delighted with our people and service?
Is there anything we'd like the client to address?
How else can we add value?
How are we performing against KPIs?
3. Data and KPI analysis to get a clear big picture
Every ANC partner has unique distribution and delivery needs. So the data we collect, measure, analyse and make available to clients in real-time is tailored to align with their strategic plan.
It could include things like:
demurrage or waiting time at store
jobs booked late or on time
delivery window met
time on site
delivered on time
delivered with signatures
optimum crew size for job e.g. two man crew vs crane
optimum load on vehicle
most efficient route
damaged goods
cost per delivery.
Data and KPIs help us get a clear big picture of how things are tracking. They make it possible to do our job to the best of our ability – and help clients do the same.
Learn more about measurements and KPIs our technology provides
4. Innovative initiatives – partnership in practice
Our Business Development Managers, Technologists and Logistics Experts are continually thinking 'outside the delivery box' for ways to help our partner clients.
Here are a just a sample of ways we've done this over the years:
Promotional
Get involved in client sales initiatives
Have drivers be 'On Road customer service reps'
Branding & brand exposure – through livery, uniforms etc.
Environmental
Educational
Annual workshops for senior management.
Extensive tailored training for drivers
Technical