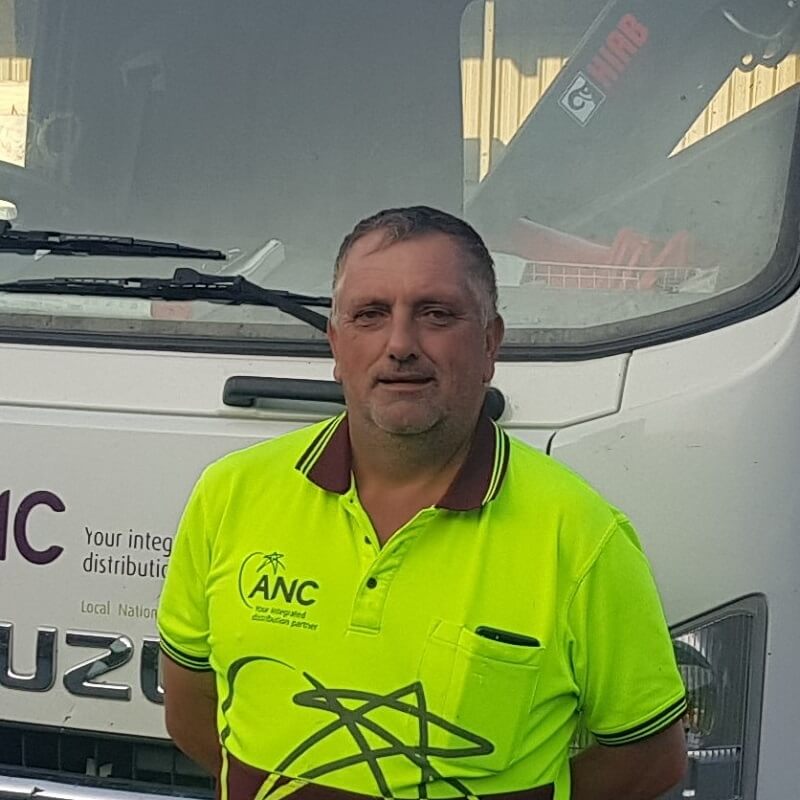 Rodney Watts
Delivery Driver (ACT)
What do you do at ANC?
I am a Delivery Driver. I have been working at ANC since 2013, and proud to be the first driver to be engaged when the team in ACT was formed.
Transport career experience?
I have been in the transport industry since the 1990's with experience as both a truck driver and also as a transport coordinator.
Favourite part of your job?
The ability to be outdoors, meeting new people and most importantly the flexibility to achieve a good work-life balance.
What do you like to do when you are not working?
I love spending quality time with my family and friends. I also enjoy gardening and fishing.
What do you think delivering extraordinary experiences means?
This means everything. It is ensuring that I have a good work ethic and the customer is always happy. Delivering extraordinary experiences is aiming to complete the delivery right the first time.