Our History
Our History by ANC Founder Doc Taylor
Hear a little of our history from ANC founder Doctor Hugh Edmund Carlyle Taylor (Doc), Chairman and Managing Director, The Taylor Group, 1956 – 1999. In 1961 the Group purchased Fleet Flyers, a small Sydney based courier company dating back to 1921. Today ANC is proudly the integrated distribution partner to many of Australia's (and the worlds) most reputable brands in the corporate, retail, manufacturing and industrial sectors.
Doc's core business philosophy "people first" lives on in ANC today, with our growing team of 1,000+ delivery professionals, locally and globally.
ANC expertise – over 95 years in the making
ANC's history can be traced back to 1921. Since then our business has developed into the distribution partner for many of Australia's leading brands in the corporate, retail, manufacturing and industrial sectors.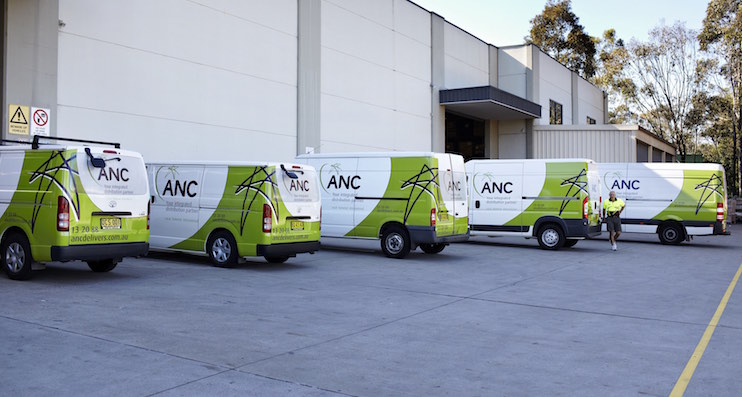 1980'S
State businesses working together
Like-minded, independent operations began working together in QLD, VIC, NSW, SA and WA.
Focus on couriers, parcels, pallets and dedicated runs.
Broader national service offering to our clients.
1990'S
Australian National Couriers is officially born
Five state-based companies with strong local history and experience formally join under the Australian National Couriers brand.
This collaboration brings together over 150 years of light freight and transport experience.
2000'S
ANC expansion
The ANC brand expanded and evolved through our collective expertise, developing our traditional courier offering across the broader range of transport requirements.
Continue to offer courier, parcel and permanent run service alongside home delivery, warehousing and transport consulting services.
Work to continuously improve how we serve our clients and their customers.
2010'S
Consolidation
A consolidation phase that saw the majority shareholder progressively acquire 100% of ANC.
Achieved clarity in our vision and direction and refined the services offered.
Updated our brand image to reflect our strategic vision.
Developed our expertise and added significantly to our operational capabilities.
Today
We are one privately owned, family company
A team of 1,000+ delivery professionals including drivers, delivery teams, allocators, technologists, customer service operators and account managers,  across Australia and Clark
A fleet of 650 vehicles including vans, Pantech trucks, utes, tautliners, crane trucks, flat tops, B-double semi's
Making 4,000 deliveries a day, 7-days a week
Delivering a world-class customer experience demonstrated in an NPS of 70 (average NPS April 2020)
Deliveries in Full and on Time: 94% (average April 2020)
Highly trained one-man and two-man teams, who every year:

move millions of consignments weighing tens of millions of tonnes
travel more than 50 million km servicing our customers

Real-time routing, GPS tracking, instant POD technology and complete integration to stock control systems
NPS reporting directly from the customer on our world-class delivery  experience
Transport consultant and integrated distribution partner to some of the biggest, busiest and most successful companies in Australia includingBunnings Warehouse, Blackwoods, IKEA, Telstra, Fuji Xerox, JB Hi-Fi, Miele, The Good Guys, Williams Sonoma, Laminex and Bunzl, just to name a few.
Supplier of:

critical dedicated on-demand delivery teams
one and two-man delivery teams for home delivery and corporate delivery services
last mile delivery for major corporates with dedicated fleets and permanent hire.