Corporate Delivery Fleet
We put our stamp of extraordinary on your B2B deliveries
ANC is the delivery partner to some of the most successful corporate, manufacturing and industrial companies in Australia.
Learn about the tailored services and vast expertise we provide – and how we can benefit your business as your dedicated distribution partner.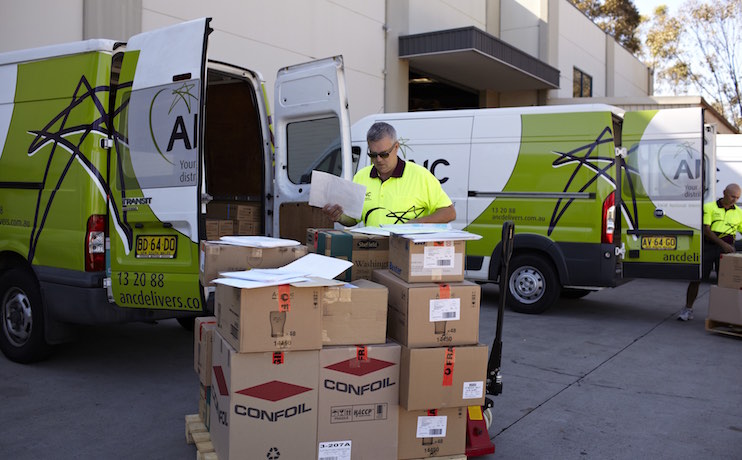 100% customised delivery service solutions
As corporate delivery experts, we aim to make a genuine difference to every client's business.
This means:
deeply understanding your products, customers and systems
analysing and improving your existing delivery processes
ensuring the right match of delivery drivers and vehicles
training our drivers in your specific requirements
confidently and safely transporting goods that may be complex, fragile or urgently required
providing branded or co-branded vehicles and uniforms, if required
measuring and reporting on your real-time, productive KPIs.
It's a level of tailored service and expertise that our corporate partners value enormously.
Read what ALM, Cement Australia, Laminex and Telstra say about their ANC delivery service experience.
Why choose our corporate delivery dedicated fleet service?
Save money and no more headaches
No managing contractors or multiple suppliers
No outlaying capital for vehicles
No employing delivery drivers
Flexible fleet size
We increase capacity during busy periods
Give drivers other work during quiet times
Know what's happening – always
Detailed reporting on cost per delivery, wait times, DIFOT and other KPIs
Regular meetings and 'health checks'
Track and trace real-time data on every job
You partner with the delivery experts
Clients can focus on what they do best
Less work for more efficiencies and savings
And a trusted brand ambassador
Impeccable, courteous, knowledgeable delivery drivers
Branded or co-branded vehicles (optional).
Branded or co-branded uniforms (optional).