Community
Delivering a better future for young Australians
ANC is proud to support The Smith Family and their vision for a better future for young Australians in need. The Smith Family is a national charity helping young Australians in need to get the most out of their education, so they can create better futures for themselves.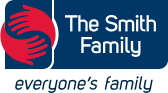 The Smith Family Learning for Life Program
Through the Learning for Life Program, ANC are specifically supporting 34 primary school students aged 5 to 12 with targeted educational support. The program recognises that disadvantaged children need extra support to stay at school and go on to further studies or a job. Learning for Life helps create better futures for children in need by providing:
financial assistance from a sponsor to help disadvantaged families afford the cost of their child's education;
support from a Learning for Life Program Coordinator to connect the child and their family to local learning opportunities and other supports; and
access to Smith Family educational programs to help children get the most out of their school years.
The Smith Family Toy and Book Appeal
Every year our team generously donate toys, books and vouchers to this wonderful collection. The Smith Family aim to deliver over 60,000 new toys and 40,000 new books to children in need around Australia.
The Toy & Book Appeal provides gifts to children in need, allowing them to feel a sense of belonging at Christmas, while helping them acquire the skills and knowledge they need to build a better future.
Since 2017 ANC has contributed over 2,200 books, toys and vouchers, and volunteered to the fun logistics of sorting the collections at various sites around Australia.