World Class NPS
What our client's customers say about ANC delivery experiences
At ANC, we know we're only as good as our clients and customers believe we are – which is why it's our goal to make every delivery experience world-class.
That requires fantastic delivery drivers working as the face of both ANC and the client brands. Plus, an expert team supporting them all day, every day.
Driver
390

"Excellent. The text message was so helpful. The man who delivered was amazing, super thoughtful and fast. Thanks."

10/10
ANC evaluates our delivery performance with a Net Promoter Score (NPS), a metric designed to measure customer loyalty and brand reputation. Our delivery professionals achieved an overall NPS of 70 (April 2020). Some standouts include JB Hi-Fi hitting a high of 86, exceptionally good results based on international standards.
So how do the customers feel and what do they have to say about ANC?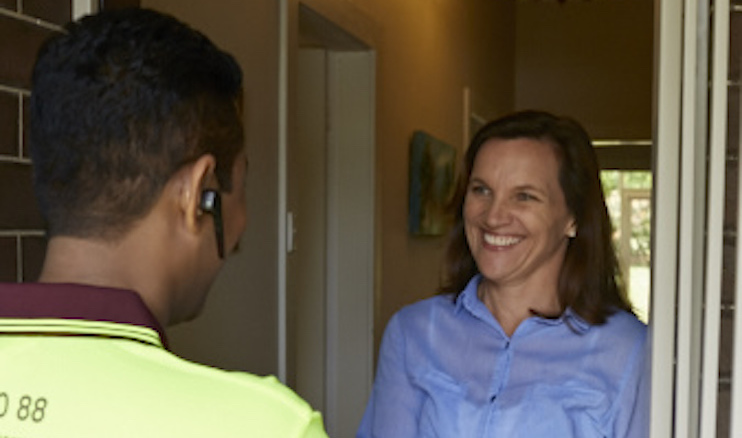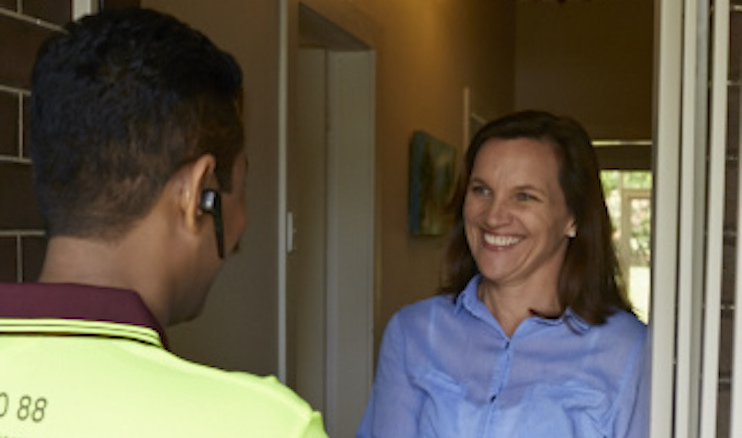 "Mani and Manu gave us the best delivery service we have ever experienced. To begin with The Good Guys gave us a choice of delivery from the day following the late afternoon purchase, the weekend or whenever it suited us. They arrived on time and were both very polite, friendly, efficient and professional in every way. They both greeted my 89yr old mother and set about with the installation. The machine was fitted, a spirit level used for an exact level, put through a short test cycle and all was explained clearly.
 While Mani did some of this Manu cleared the box, foam etc. Once everything was done and all working perfectly they said goodbye to us and left. In all my life as a 60yr old man who has ordered 100's of items to be delivered, I have never experienced such excellence in service from start to finish in a delivery ever before. The fact that the SMS stating 24 minutes had a tracking link showed the length your company has gone to in order to give the best possible service to the customer. I would like to thank Mani and Manu and other call centre staff and your company in general for total excellence in your service. I rang your number to inquire re feedback and was greeted by a young lady with fantastic phone manner, politeness and enthusiastic pride in the way she spoke to me and advised me re my desire to give feedback. Having worked in business management for over 30 yrs prior I am very experienced when it comes to knowing what is required in order to have the best quality, level of excellence and service in order to fully satisfy the client in every possible way. ANC has done an outstanding job in every aspect of the delivery service. Thank you to all at ANC for a service that is 100% unbeatable!"
SA Customer, The Good Guys 
"I wanted to acknowledge your driver, Nevi, who delivered some shelves from Bunnings. I have a problem with my left hand and the wood was too heavy for me, so he very kindly lifted the shelves onto racks I'd purchased last week. It only took five minutes, but I was very appreciative. If there were more people like him the world would be a better place."
WA Customer, Bunnings 
"One of your drivers arrived at my house with a Bunnings delivery this morning. He was extremely helpful and courteous unloading and placing the trees I had ordered along my driveway. It's very pleasant for customers when service is carried out with good grace and help. I commend your driver."
NSW Customer, Bunnings 
"Our driver Jack has been exceptional lately – so helpful, patient and nice. We want to keep him at the store forever! Nothing is ever an issue, he's always on time for pick up and deliveries and goes out of his way to ensure our business and customers are kept happy."
VIC Customer, Bunnings
"Last Friday at 5.30pm one of your delivery drivers, Tony, dropped off at a community group that I was donating to, Dingo Den. He missed his son's formal because he had to make this delivery for us. He got speaking to the owner of Dingo Den and was informed they were having a working bee over the weekend. Tony came back on Saturday for an hour and then on Sunday with his son for half a day to help out. The owner of Dingo Den had nothing, but kind words to say about him and I just wanted to pass on the positive feedback I received about Tony."
NSW Customer, Bunnings
"Too often as customers we are far more ready to criticise than recognise experiences that go above and beyond. Today I had a few items from IKEA delivered. The driver, Yong, rang beforehand. I informed him I wouldn't be there to meet him and asked him to leave the items by the door. To my surprise I received a photo showing the delivered goods. I thanked him by text and receive a text back in acknowledgement . This is the second time that Yong has delivered to my home, and he is a credit to ANC."
NSW Customer, IKEA 
"Hi IKEA, your delivery service is poles apart from typical furniture delivery. After ordering off your website, I got a call last night from your customer service to let me know your driver would be in touch today between 12 and 6pm. He texted and arrived on time with a big smile and was very friendly (in a quiet sort of a way). Despite being over 40 degrees, he quickly, efficiently and politely brought my order in and immediately check-listed everything – so I know he'd also checked the order before he got to my front door and was confident it was all correct. We will definitely recommend and use you guys again. Please pass on our thanks to the driver."
NSW Customer, IKEA 
"Thank you so much for all of your assistance this week – you were wonderful. I wanted to let you know that the courier driver, Adrian and his offsider were excellent and fantastic to deal with. They were friendly and professional and I would highly recommend them to others."
NSW Customer, IKEA 
"Hello, I just wanted to let you know about the excellent service from your drivers who delivered 22 items from Richmond IKEA. We had several companies deliver that day and none were as polite, professional and respectful as the ANC drivers. They were kind, patient and worried about getting carpets dirty. They even asked if I would like them to take their shoes off. I have never received such wonderful delivery service and the two men should be commended. Consider me a loyal customer."
VIC Customer, IKEA 
"As part of my duties at the Office of the Director of Public Prosecutions, I have had the pleasure of being served by an employee of ANC, Imtiyaz Hussain for the last 18 months. Mr Hussain has always been prompt, courteous, friendly and professional. He has shown the initiative to identify possible issues and has consulted with myself as the client in overcoming these issues before they arose. "
NSW Customer, Zirco Data 
"WELL DONE!!!!  The trucks arrived exactly as planned, the drivers were fabulous helping unload the delivery and then the pallets, and importantly the stock was all correct with no breakages!!!  So WELL DONE!  Please pass this message on to all the people involved."
NSW Customer, Bunzl 
"My drivers were awesome – some of the politest and most respectful people. So considerate."
QLD Customer, Williams Sonoma
"They were careful and prompt. It was easy to track and also keep in touch to know exactly when delivery time would be."
VIC Customer, Williams Sonoma
"Excellent, they called before. Mohammad was wonderfully helpful, allowed me to organise someone to be there and the whole experience was completed, 12/10 stars."
VIC Customer, Williams Sonoma
"The system you use is very efficient, I'm really impressed. The two men who delivered my item were very friendly and professional."
NSW Customer, Williams Sonoma
"We have had ANC deliver a few items for us now and have been so impressed by the efficiency of this organisation. Communication is amazing and the people are so accommodating. Best delivery company we have ever had." NSW Customer, Williams Sonoma
"The delivery boys were so lovely. Big thanks for lugging up my whole kitchen up the stairs (4 flights) cause my lift was broken! Sorry and thank you again!!!"
SA Customer, IKEA
"I would be happy to recommend IKEA to friends. Very fast delivery and a courteous delivery driver who called 30 mins before arrival."
NSW Customer, IKEA