About Us
Who is ANC?
We're the Australian market leader in dedicated fleet home delivery and corporate delivery services.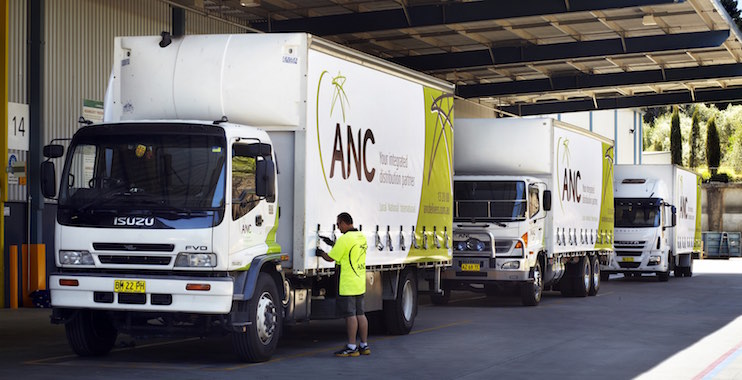 Who are our clients?
We partner with Australia's leading brands including as Bunnings Warehouse, Blackwoods, IKEA, Telstra, Fuji Xerox, JB Hi-Fi, Miele, The Good Guys, Williams Sonoma, Laminex and Bunzl, just to name a few.
Each year our fleet of vehicles including utes, vans, Pantech trucks, crane trucks, tautliners, flat tops and B-double semi's:
deliver millions of consignments
carry tens of millions of tonnes of goods
travel over 50,000,000km along Australian roads.
Our team of delivery professionals provide our partner clients and their customers with extraordinary delivery experiences.
Meet our team
Our national team includes over 850+ delivery professionals – drivers, delivery teams, allocators, technologists, customer service operators and account managers.
Get to know some of the ANC team
Our history
Get a snapshot of our story and vast experience since 1921.
Our purpose and promise
The reason we're in business and our value proposition.
Understand our big picture goal
Our values and culture
The heart of our beliefs and what makes us 'tick'.
Our environmental care
How we deliver projects and services in a safe and eco-friendly way.
Learn how we're reducing our impact
Our community support
How we use our team and talent to help make a difference to the lives of Australians in our communities.